And I want to thank Erin for letting me be a guest on her awesome blog today!!
A crazy, goofy, clumsy, exclamation point lover, baking up a storm, Strarbucks addict!
I constantly have flyaways like HERE.
I have tons of blonde moments like THESE.
I am engaged to Eric (E for short!).
E is CURRENTLY growing a beard!!
(don't mind his Zoolander face lol)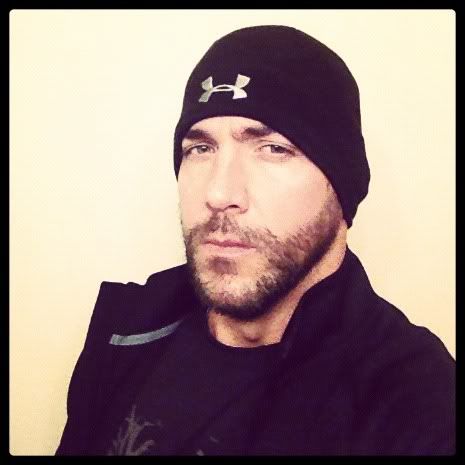 While I am CURRENTLY making this yummy dish to share with you guys!
This is always a crowd pleaser!!
1 (8 oz) package of cream cheese
1 (14 oz) can sweetened condensed milk
1 (5 oz) package instant vanilla pudding mix
1 teaspoon vanilla extract
1 (8 oz) container Cool Whip, thawed
about 4 bananas sliced thin
In a large bowl, beat cream cheese until fluffy. Then add the condensed milk, pudding mix, regular milk, and vanilla. Beat until smooth. Fold in 1/2 of the Cool Whip (will use the rest later). Now line your 9x13 dish (or a tall round serving dish) with nilla wafers. Place a layer of bananas on the wafers. Spread some pudding mixture on top of that. Repeat this process three to four times ending with the pudding mixture. Top with the remaining Cool Whip. Crumble up a few nilla wafers and sprinkle on top for a nice touch!
Thank you so much for having me Erin!
And happy day to all of you lovely ladies!!
*********************************************************************************
Could you get any cuter than her!??!
Goodness Gracious.
You won't be sorry.